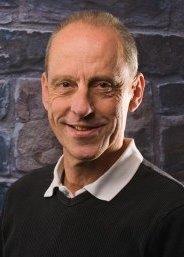 Photous Photography was started by Richard Houghton in 2006. He's been involved in photography since the age of seven when first using his Dad's Kodak 'Box Brownie'!
Over many years Richard has developed and extended his photographic skills, with a friendly and skilful approach he has greatly assisted clients when working with people from overseas and in many differing cultures and industries.
Working predominantly in three main areas; Social – Portraits, Weddings & events. Commercial – Premises, headshots & products. Plus designing & presenting a wide variety of interactive photo training courses for people of all abilities.
Richard is a member of The Society of Wedding and Portrait Photographers (SWPP) and also The Society of International Nature and Wildlife Photographers (SINWP).
Richard has recently completed two years as President of Peterborough Photographic Society and also, until their closure in mid-2013 was the Chief Photographer for Peterborough City On-Line, covering news and sports stories around the region. Currently, Richard also provides several of his photo training courses to benefit attendees at the City College Peterborough. Spaces are always limited.
Opening his first photographic studios in Farcet near Peterborough in 2011 was an amazing experience and after moving closer to Grantham he opened his newly re-built studio in Spring 2018.
Photography competition judging is also something Richard enjoys and for several years now he regularly judges in several county's including: East Anglia, Cambridgeshire, Lincolnshire, Norfolk and the Midlands areas.
Richard has recently launched his new book 'Taking Control Of Your Digital Photography' which has taken six months to compile and over fifty years experience to create! A must have for all photography enthusiasts as it can take many from beginner to pro and contains 28 sessions on a myriad of different aspects of photography and camera techniques. See the title section on this book within this App for more information.
Should you have any questions regarding possible assignments in the future, please do not hesitate to contact Richard, where you will be assured of a professional and friendly response.
Richard Houghton
Photous Photography
Jasmine Cottage
Main Street, Welby,
Grantham. Lincs. NG32 3LT
Tel: 0778 603 6563
E-mail: richard@photousphotography.co.uk