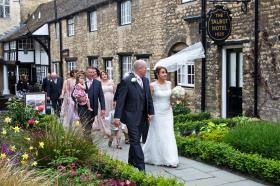 Do you require professional photographs of a forthcoming event?
Our Event Photography is tailor-made to suit all occasions. Ideal for capturing the celebrations and special moments at; Weddings, Gala Dinners, Birthday party's, Corporate functions and specialist areas such as Product launches or a variety of Sporting events.
High-quality photographs will be available to buy at the event and will be printed and mounted, to ensure a memorable souvenir is kept by all. In addition, they can be placed on my web site (password protected if required) in order for friends/family across the world to view and purchase the desired images.
Please contact us for more information.
We are pleased to confirm that Richard Houghton at Photous Photography, is a member of both the 'Society of Wedding and Portrait Photographers' (SWPP), which also includes 'Events', and in addition, he is also a member of the 'Society of International Nature and Wildlife Photographers' (SINWP).